Land is the medium to me and also the subject.
Ayan Farah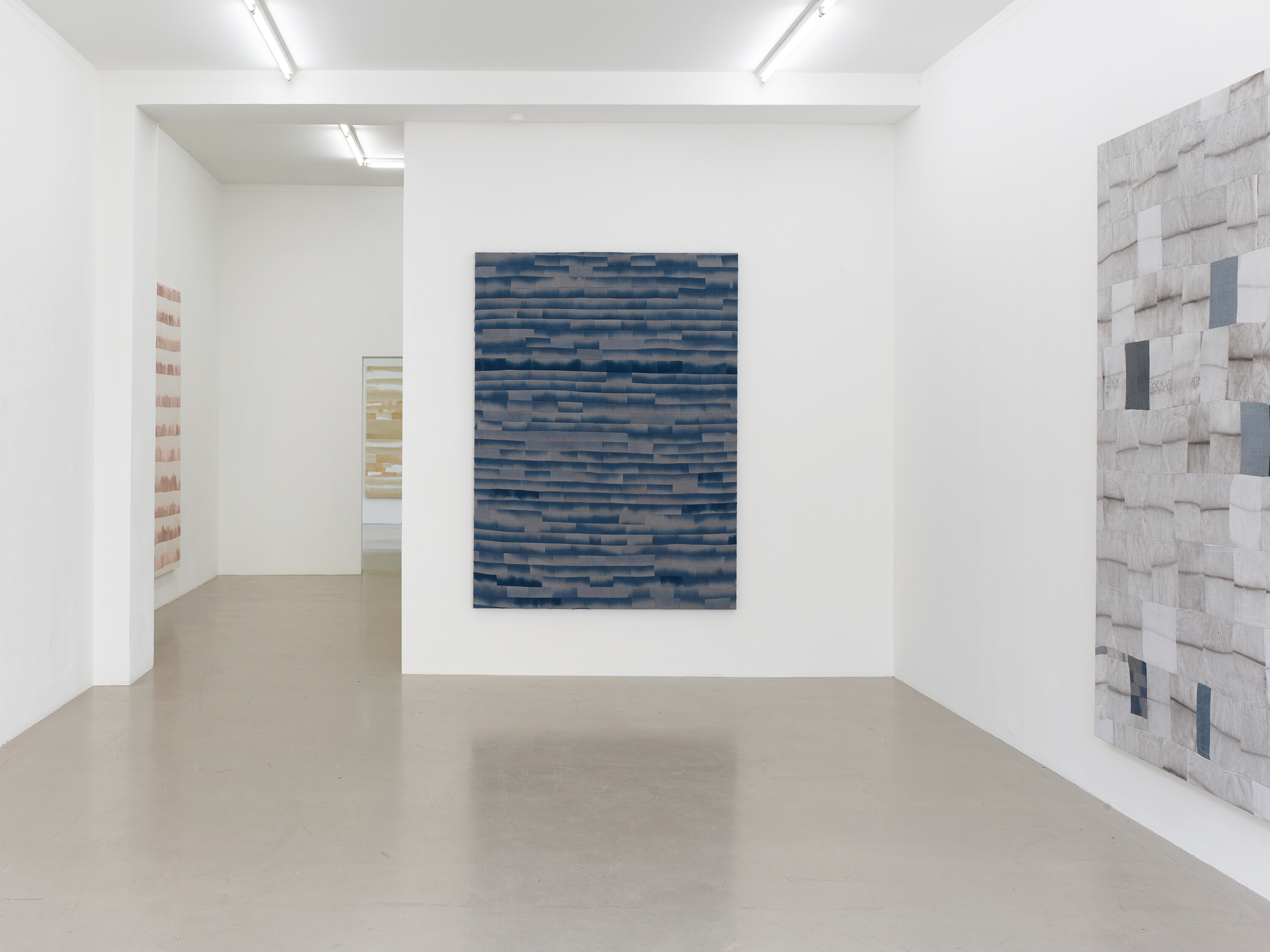 I am interested in not just textiles but also like natural resources and minerals and how those things are like traded between countries.
Ayan Farah
Ayan Farah's show is entitled Kasbah, the Arabic word for "fortress". It is an associative play with the architectural structure of historical clay elements that feature in the geometrical compositions of Ayan Farah's works. At the same time, "Kasbah" means "separated from the city" or "remotely located". This original meaning is given a new twist with Ayan Farah, because her new pieces connect the factually separated hemispheres of Africa and Europe.
Ayan Farah
Kasbah, 2022
terracotta and rust on linen
210 × 130 cm
Several lands and time periods get combined in "Kasbah, 2022" which is a development of her iconic Saline series. The textile is french linen from the 19th century woven near Marseille. On one part the original embroidered red initials from the previous owners are still visible. The beige-rose colour comes from several dippings in a mixture of Terracotta that Farah has collected from Cabo Bojador in Western Sahara and rust from an area called "Vinterviken" close to central Stockholm. Each patch has been dipped individually. The "Mountainous Landscape" comes from Farahs complex dipping technique which is based on the fact that the rust was suppressing the terracotta to the ground of the dipping vessel. The subtle yellow lines derive from the evaporation of the water during the drying process. The composition s play with environmental impressions bases on the idea of a "repetitive still frame", as seen in a moving image. However Farah's repetitions show differences that alludes to co-existing times, places, histories and geologies.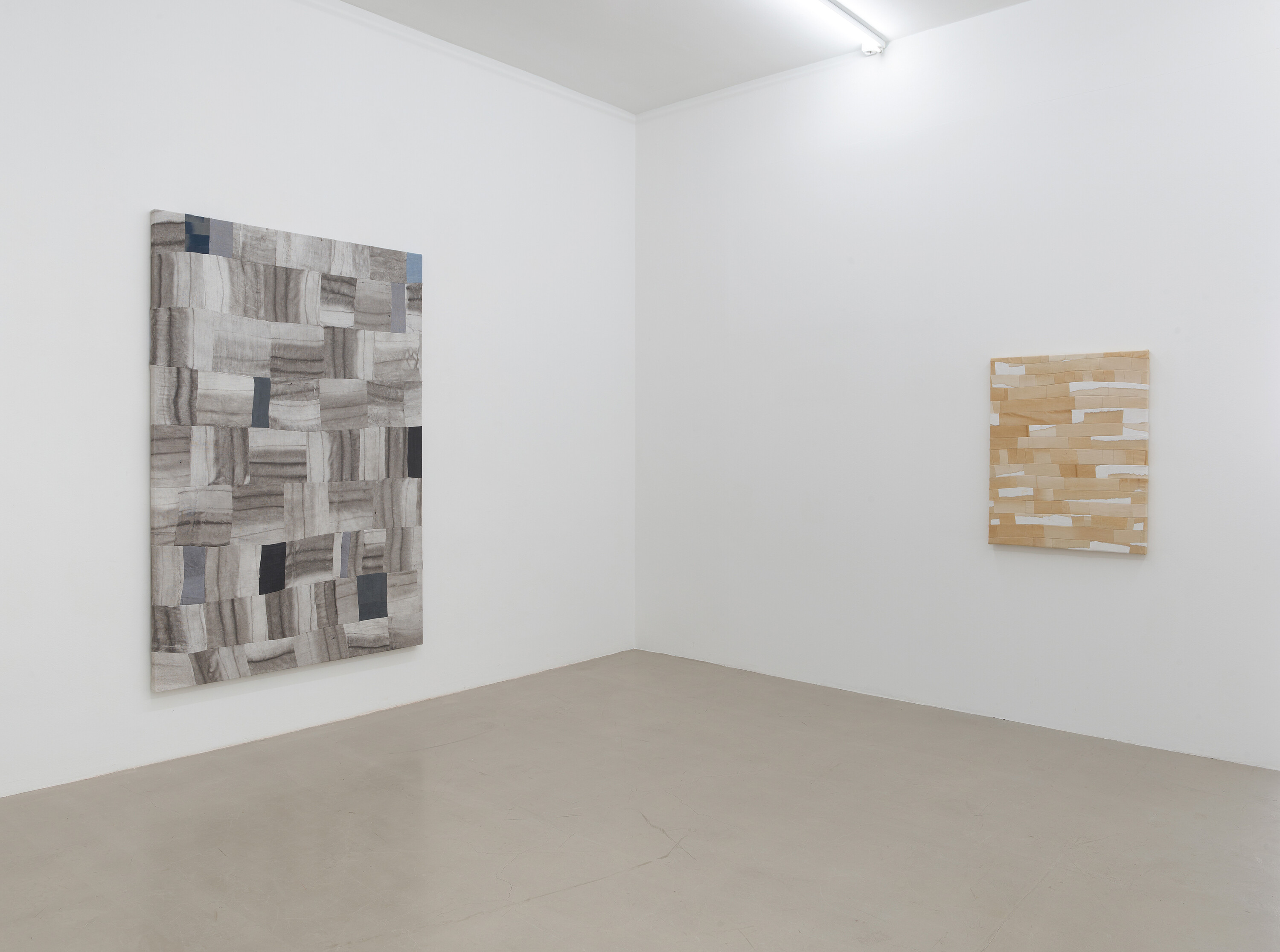 I think each material, has an idea behind it.
Ayan Farah
Ayan Farah's paintings are produced within a cycle of material production and reclamation. Informed by the history of landscape and land art in formal and material sense respectively, these works are formed by the place the pigments are sourced and it's geology. Often reflecting on personal history, the geographical location of the source material and the place of production are key. Socio-cultural concepts and geological properties as well as the aspect of mobility as part of the production process drives from Farah's own biography. Travels to places like Abu Dhabi, China, Somalia, or Mexico are essential parts of Farah's work. Her "paintings" are never painted on canvas with brushes or produced with the usual work materials, but consist of historical textiles of the past centuries "treated" with the minerals and earths of the most various geographical locations, which Farah collects herself on site during her travels. Ayan Farah's paintings are soaked, painted or dyed with natural pigments, mud, ash, clays and plant dyes found in different countries. Made of antique linen and jute, these works start as one large solid work, the off-cuts later becoming the patchworked pieces of Farah's future paintings. Sometimes these historic fabrics have endured so much wear and tear due to their nature as domestic linen, their only use is as part of a patchwork painting. All materials in her studio are reclaimed and saved for later, often re-dyed, re-stitched to form new works.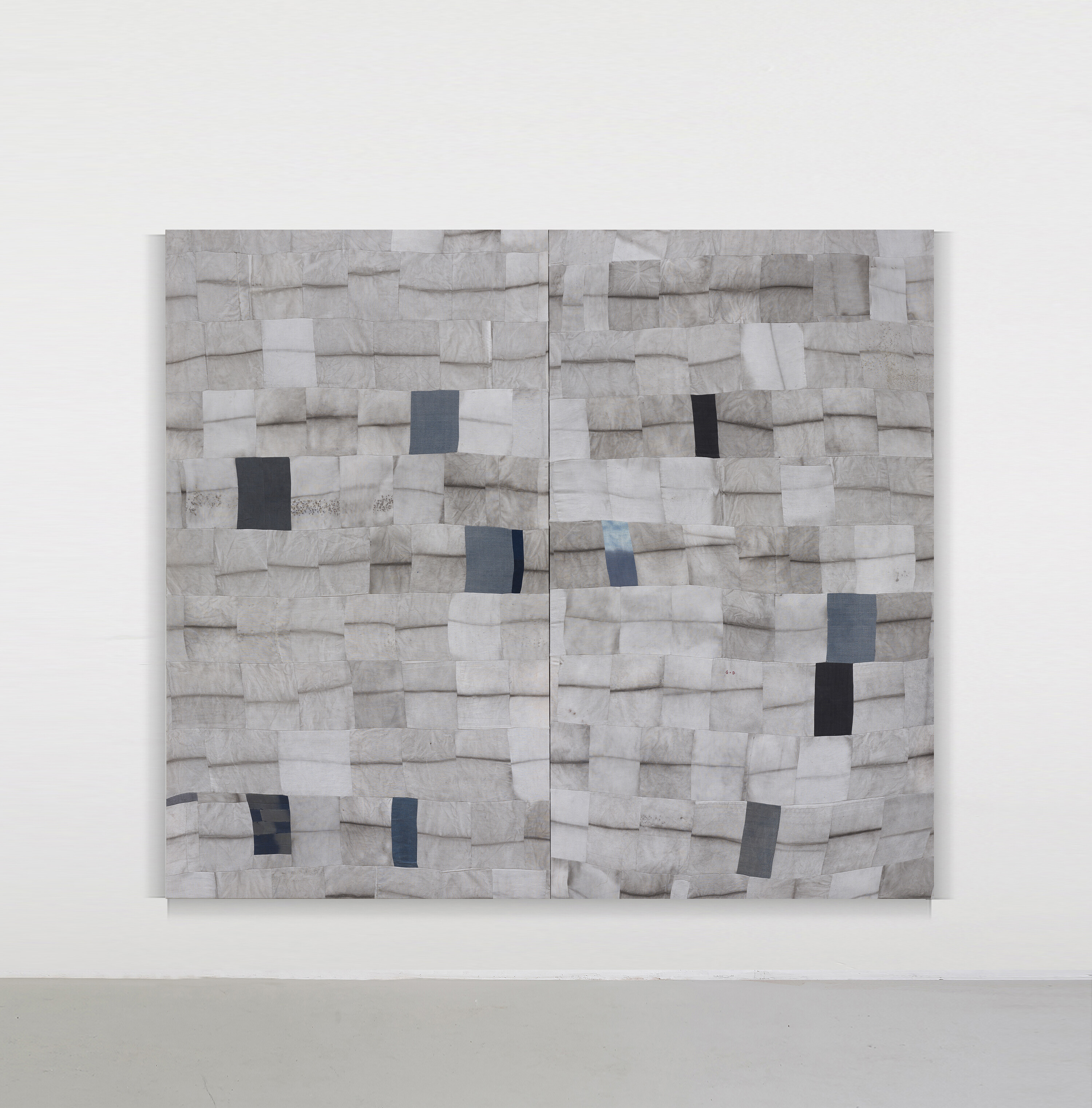 Several lands and time periods get combined in "Moonstone, 2022". Composed in a strict Grid like pattern that reminds to the Grid of a map, this work combines multiple places, memories and working process related to of Ayan Farah s travels around the world. Patches treated with indian ink, rust that Ayan Farah gained by collecting it from an area called "Vinterviken" close to central Stockholm, selfgrown marigold in Stockholm and indigo grown in South Eastern England to Farah s parents home. This work is one of her major pieces including all aspects of Ayan Farah s approach to art: the concept of co-existing times, places, histories and geologies.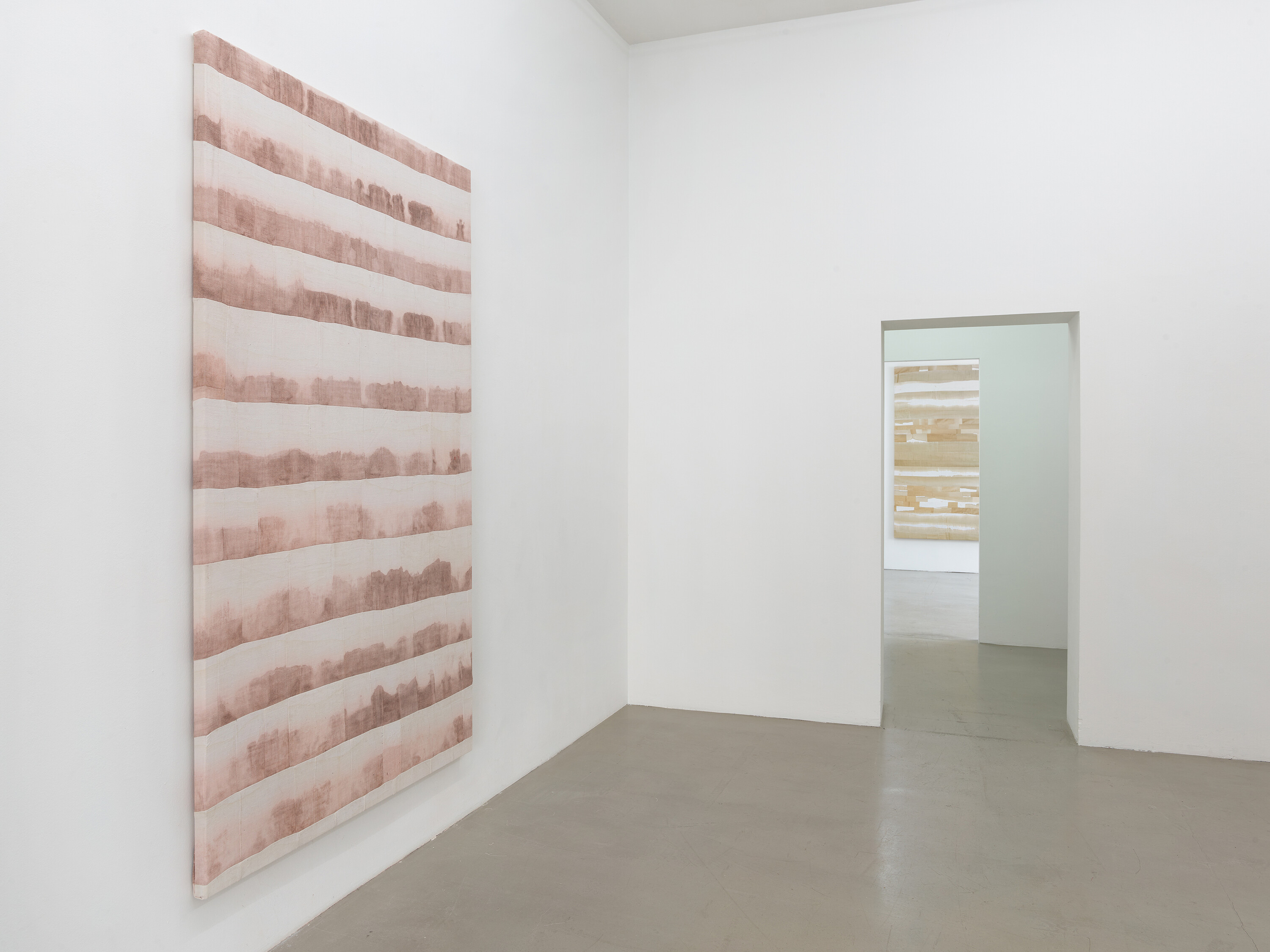 I am interested in the circle of fabric. Both in a geopolitical
sense but also as a domestic use and the history homes for families.
Ayan Farah
Born in 1978 in Sharjah, United Arab Emirates, to Somali parents, Ayan Farah grew up in Sweden and lived for a long time in London, where she studied painting at the Royal College of Art. Today she lives and works in Stockholm, Sweden. Ayan Farah's works are in institutional collections such as the Art Collection of the Federal Republic of Germany, the Klein Collection, the David Roberts Art Foundation, London, Public Art Agency Sweden and the Kadist Foundation Paris. Recently she has exhibited at the Klein Collection in Germany, "The London open" at the Whitechapel Gallery, "In the Eyes of the Beholder" at the Tarble Arts Centre, Charleston, USA, "Textile Abstraction" Casas Riegner, curated by Jens Hoffman and at the Hunterian Art Gallery, Glasgow, Scotland.